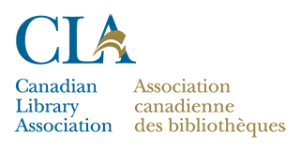 IMMEDIATE RELEASE
(Ottawa, June 10, 2016) For many years the Canadian Library Association (CLA) has administered the Library Shipping Tool for libraries across Canada. This tool provided libraries across Canada access to affordable shipping rates. As a result of CLA's pending dissolution, it will no longer be administering this tool however we are delighted to share with you that the new administrator of this tool will be the Canadian Urban Libraries Council (CULC). CLA has been working with CULC to ensure that existing customer needs are met.
CLA would like to thank CULC for agreeing to take over this role and ensuring the continuation of such a valued tool for Canadian libraries.
We thank you for your patience as we move through this transition. Do not hesitate to reach out to us at info (at) cla.ca should you have any questions.
-30-
---
About CLA:
The Canadian Library Association is Canada's largest national and broad-based library association, representing the interests of public, academic, school and special libraries, professional librarians and library workers, and all those concerned about enhancing the quality of life of Canadians through information and literacy. For more information please visit: www.cla.ca.
---
---