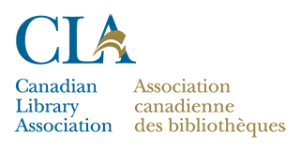 IMMEDIATE RELEASE
For many years the Canadian Library Association (CLA) has provided the library community access to the American Library Association (ALA) Editions. These books are an important resource for learning and developing our communities. As a result of CLA's pending dissolution, it will no longer be administering this program however we are delighted to share with you that negotiations are being finalized with a new Canadian distributor and an announcement will be made imminently.
On January 27, 2016 the CLA membership voted to dissolve the organization and support the creation of a new unified national library advocacy organization, the Canadian Federation of Library Associations/Fédération canadienne des associations de bibliothèques (CFLA/FCAB).Since then CLA has been preparing for dissolution and to close its doors towards the end of June 2016. As part of this, CLA is working to transfer some of its programs to other bodies so that the community may continue to benefit from them.  One of these programs is the distribution of ALA publications within Canada. While CLA will still administer the sales of the remaining CLA publications, we will no longer be able to process ALA orders as of May 15, 2016 at 11:59 pm EST – this will be the last day and time that CLA will accept ALA book orders. On April 6, 2016 CLA made an announcement stating that we will no longer be able to take refunds or exchanges for books ordered past that date.
CLA has been working with the new distributor to ensure that existing customer needs are met. All existing back-orders of ALA Editions titles will be transferred to the new distributor.
We thank you for your patience as we move through this transition. Do not hesitate to reach out to us at info (at) cla.ca should you have any questions.
---
---