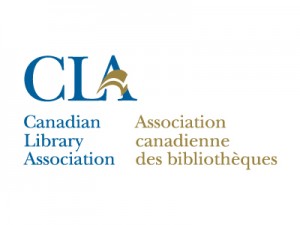 FOR IMMEDIATE RELEASE February 26, 2016, Ottawa: The Canadian Library Association is pleased to announce that Richard Beaudry and Gail Chaddock-Costello have been chosen as winners of the 2016 Award for the Advancement of Intellectual Freedom in Canada for their demonstrated leadership and exceptional courage in resisting censorship and opposing violations of intellectual freedom in school libraries and schools. Mr. Beaudry, long-time teacher librarian in British Columbia and 1st Vice-President of the Langley Teachers' Association, and Ms. Chaddock-Costello, the Association's President, were involved in a series of formal grievances in different schools over an extended period of time against arbitrary policies, and decisions that would have severely restricted access to reading materials for students and in some cases for teachers too. Although the results of their principled determination to support intellectual freedom principles in a school environment are felt most directly by local students and teaching staff, the courage of Ms. Chaddock-Costello and Mr. Beaudry in opposing school library censorship will serve as a model for all Canadians faced with the evolving crisis in school library services. Mr. Beaudry has said, "If you attack one library in Canada, you attack them all," and it is his and Ms. Chaddock-Costello's commitment to the broader, national perspective that is also recognized in this Award. Mr. Beaudry and Ms. custodia samsung shop Chaddock-Costello have not only defended the rights of students and teachers to intellectual freedom in a local school district in one province, they have also added significantly to the national narrative that sees these and related rights and responsibilities as imperative and immutable in all schools across Canada. One of the Canadian Library Association's core beliefs is that the principles of intellectual freedom and unfettered universal access to information, through libraries, are key components of an open and democratic society. In the face of significant opposition, Mr. huawei custodia outlet Beaudry and Ms. Chaddock-Costello have demonstrated an unvarying dedication to the preservation and enhancement of school library access and services across the aggrieved school district. cover custodia huawei This Award recognizes and supports their principled collective achievements in championing school library reading, unfettered access to library materials, the importance of school board policies honouring due process, and the core value of intellectual freedom. The Canadian Library Association's Award for the Advancement of Intellectual Freedom in Canada recognizes and honours outstanding contributions to intellectual freedom in Canada by individuals or groups. Preference is given to librarians and library institutions. However like-minded individuals such as teachers or authors or groups such as schools or publishers are also eligible. The award is given from time-to-time, not necessarily on an annual basis, and there may be more than one recipient in any one year. For more information go to: http://bit.ly/1Um2Z2x The award will be presented to Mr. Beaudry and Ms. Chaddock-Costello at the Canadian Library Association's 2016 Forum in June in Ottawa, Ontario.
-30-
---
About CLA: The Canadian Library Association is Canada's largest national and broad-based library association, representing the interests of public, academic, school and special libraries, professional librarians and library workers, and all those concerned about enhancing the quality of life of Canadians through information and literacy. cover custodia iphone For more information please visit: www.cla.ca. For more information, contact: Alvin Schrader, PhD Chair, CLA Intellectual Freedom Advisory Committee Email: aschrade@ualberta.ca Valoree McKay, CAE Executive Director, Canadian Library Association Phone: 613-232-9625 | Email: vmckay (at) cla.ca

---
Background Information The school library intellectual freedom controversies confronted by Mr. Beaudry and Ms. Chaddock-Costello began in 2009 when they were made aware of an administrative document granting permission to the parents of children attending an elementary school in British Columbia to enter the school library and remove materials at their discretion. The document was rescinded as indiscriminate and without due process or justification, and hence in contravention of school board policies. The ruling also affirmed the professional autonomy of teachers and teacher librarians to manage school library collections. Mr. Beaudry and Ms. Chaddock-Costello were once again faced with a troubling situation in 2014 when they were informed of extreme "book leveling" practices unilaterally adopted in another district school. In this case, books numbering in the thousands were being discarded without consultation with appropriate professional staff, including collections in the school library, the school's reading room, and the classrooms as well as the teachers' own personal collections. A grievance was launched, arguing that the extreme degree of book leveling amounted to censorship and citing, among other authorities, the United Nations Convention on the Rights of the Child, the Canadian Charter of Rights and Freedoms, the BC School Act, and the BC Civil Liberties Union. There is general recognition that book leveling is a strongly contested practice without demonstrated merit for student learning. Despite the school board's reluctance either to acknowledge that censorship was occurring or to accede to the inclusion in the grievance of such a broad array of supporting documentation, Ms. Chaddock-Costello and Mr. cover iphone Beaudry were ultimately successful. As a result of grievances resolved in 2013 and 2015, the school board agreed to rehire teacher librarians; provide funds to both the school library and the teachers to compensate for the loss of collections, with teacher consultation mandated for future acquisitions; convene a committee to develop a school library vision for the district; and develop policies and procedures concerning the selection and deselection of school library materials. The events in the particular school district in British Columbia in which these violations of intellectual freedom policy and school library due process occurred are not unique. But the resistance to the crisis by Ms. Chaddock-Costello and Mr. samsung custodia outlet Beaudry stands out as exceptionally determined and courageous. Not only did Mr. Beaudry and Ms.
---
---